Featured Smallwares:
Waring Ellipse Blender – MXE2000

 Start by adding the milk/juice and yogurt to the bowl of the Waring Ellipse blender. Second, add the frozen blueberries, strawberries, banana, and acai. Sit back and relax as your acai bowl is prepared in 12 seconds!! Pour in a bowl and garnish with toppings as desired  – granola, banana slices, whole blueberries.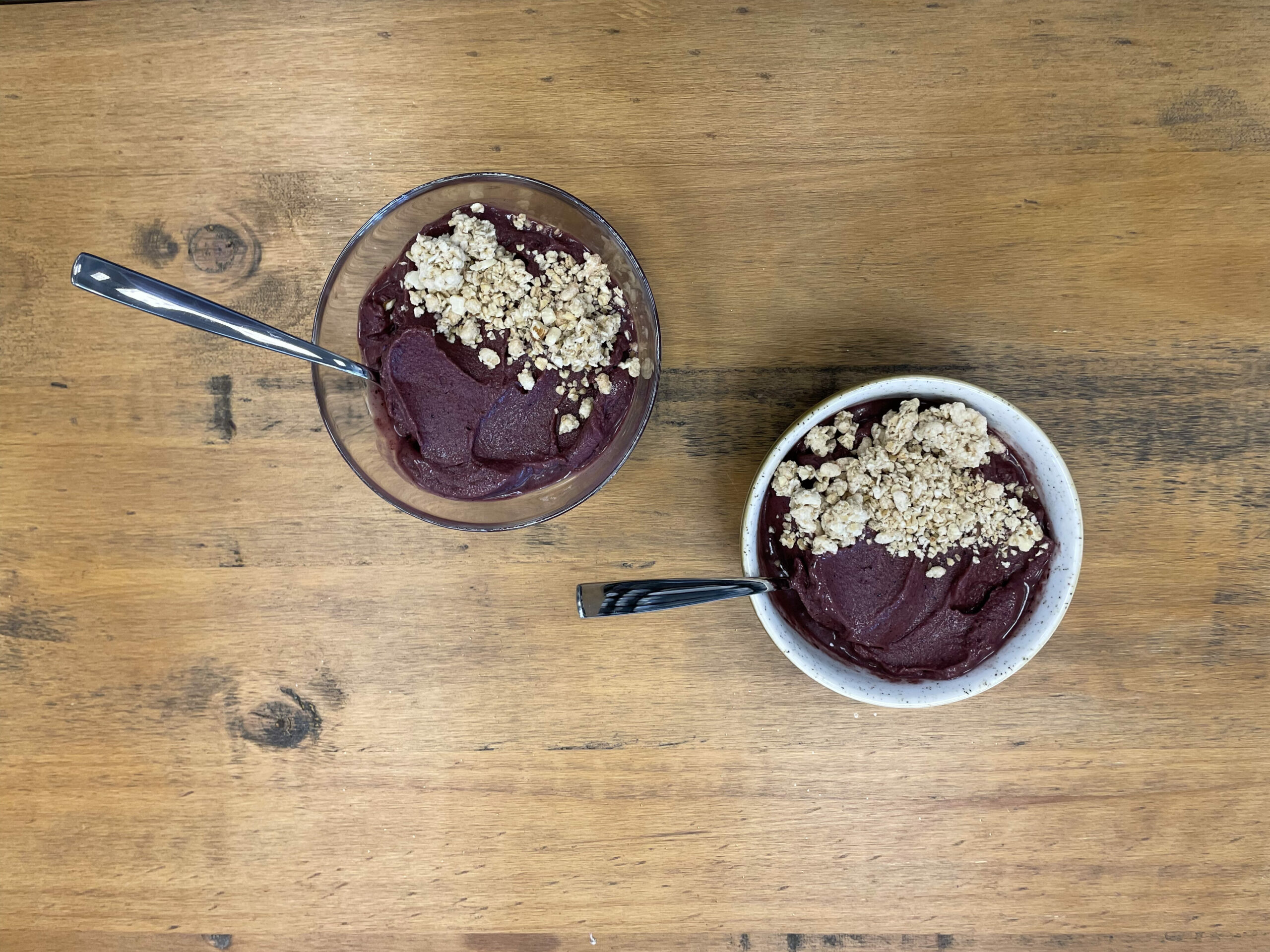 Ingredients
*Freeze All Fruit In Advance
1 Banana
1/3 Cup Blueberries
1/2 Cup Strawberries
3/4 Cup Milk or Juice
1/2 Cup Yogurt
200 g Acai
*Granola (optional)